New Pepsi J-Cola ad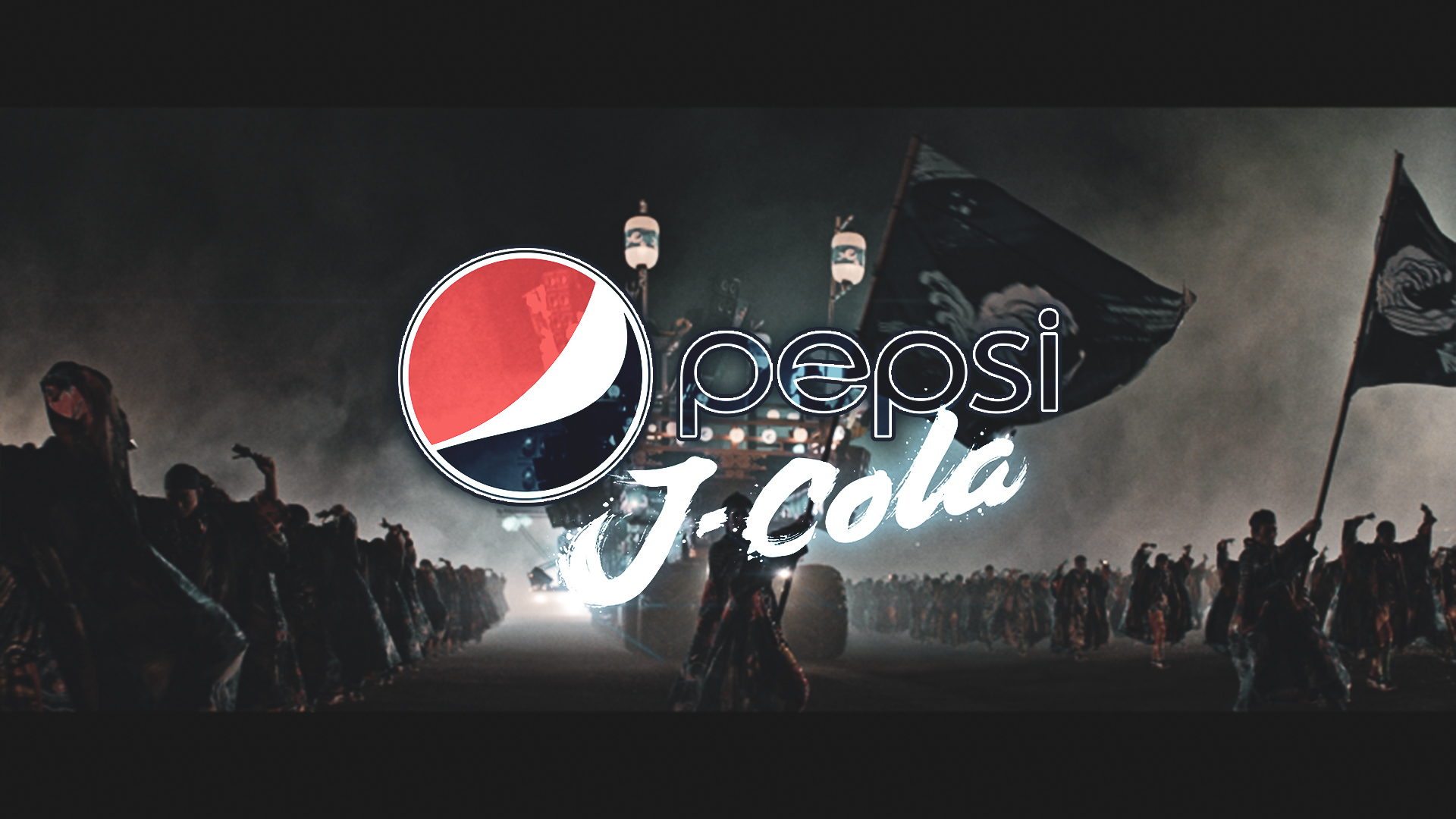 The crazy big-budget commercial hired some of Japan's most famous musicians on a giant, flame-throwing truck!
When Pepsi releases an awesome new beverage in Japan, they don't hesitate to gamble the money on the marketing budget. With massive sets, props, and costumes, the commercials look a lot like a mini-movie. They also have big-name casts that include international stars like Jude Law.
Now with the Japan-exclusive Pepsi J-Cola set to arrive on the market this month, the beverage giant is out to get everyone's attention with a stunning new commercial that plays out like a Japanese-style Mad Max movie. As the J-Cola is made to suit local palates, a cast of 150 dancers, as well as some of the country's biggest stars came out in force to help promote the new drink by recreating all the energy and atmosphere of a traditional Japanese festival, with a grungy post-modern big-budget twist.
---
Commercial Video
Here's the commercial that everyone is talking about. See if you can spot the Japanese stars.
ペプシ Jコーラ『怪物舞踏団』篇 60秒ver. 石川さゆり SUGIZO KenKen DJ RENA にゃんごすたー サントリー CM
A combination of Japanese traditional festivals and a giant-ass truck that spits blue flames? Japan… ¯\_(ツ)_/¯
---
Music
Providing the music for the Pepsi J-Cola parade is Sugizo, Nyango Star, Sayuri Ishikawa, DJ Rena, and KenKen (pictured left to right in the image below).
Music for the ad is arranged by Sugizo, a well-known lead guitarist and violinist for the rock band Luna Sea, and also for joining heavy metal band X Japan in 2009, along with Japanese composer Yoko Kanno (of Cowboy Bebop fame). Slapping it out on the bass is KenKen, who plays with RIZE, one of the country's most iconic three-piece rock bands, while 13-year-old DJ Rena keeps the crowd entertained on the decks, showing us all why he became the youngest DMC World DJ Champion in 2017 ever, at the age of 12.
Providing the vocals in the ad is one of the most successful Japanese enka singers of all time, Sayuri Ishikawa.
"Wait, I thought I saw a mascot somewhere?"
Well, you weren't seeing things, because there is a mascot amongst all the action. It is the Aomori mascot, known as Nyango Star. He has a penchant for belting out X Japan hits on the drums. While he's usually decked out in red, he appeared in blue this time specifically for Pepsi.
To add a distinctly Japanese element to the region-exclusive product, they add an image of a crashing wave, inspired by Hokusai's famous 19th-century ukiyo-e woodblock print, The Great Wave off Kanagawa.
Besides, they have also released a behind-the-scenes "making-of" clip as well.
ペプシ Jコーラ『怪物舞踏団』篇 CMメイキング映像 石川さゆり SUGIZO KenKen DJ RENA にゃんごすたー サントリー
The new ad will be broadcasted on national television from 17 April, the same day that the new Pepsi J-Cola goes on sale at stores around the country.
Source, images: PR Times