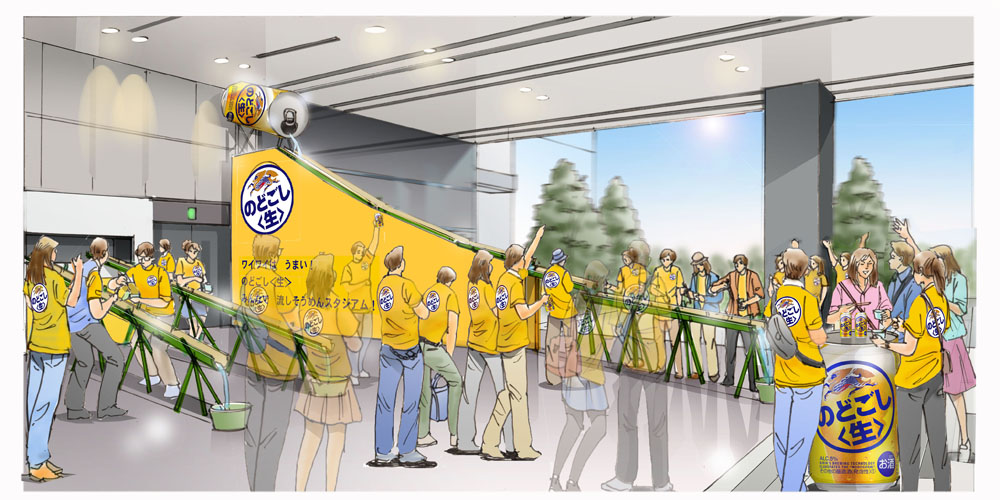 As a promotion event for Kirin Beer´s "Kirin Nodogoshi Nama" (キリン のどごし<生>) brand, Kirin plans a giant "Nagashi Sômen" (flowing noodles) track/table (巨大流しそうめん台).
For all of you who don´t know anything about that (just like me), here´s your link to wisdom my friends:
http://en.wikipedia.org/wiki/S%C5%8Dmen#Nagashi-s.C5.8Dmen
Taking place on the weekend of June 20th and 21st at Belle Salle Akihabara, this event for adults can be joined for only 200 Yen for a set of "Nodogoshi Beer" plus "Nagashi Sômen"! Makes me thirsty and hungry just thinking about it.
If you´re all about having fun without sweat, Saturday might be your day. BUT if you´d rather have all of this AND ALSO become part of the ambitious challenge, making it into the Guinness Book Records with this fun event, sign up for Sunday!! The goal for Sunday´s Guiness challenge will be: "the most people that caught flowing noodles in a row" (連続して流し麺をキャッチした最多人数) with a 150 people planned.
Did we get you excited? If yes, sign up for the event on the official event page: http://www.kirin.co.jp/products/beer/nodogoshi/campaign/waiwai/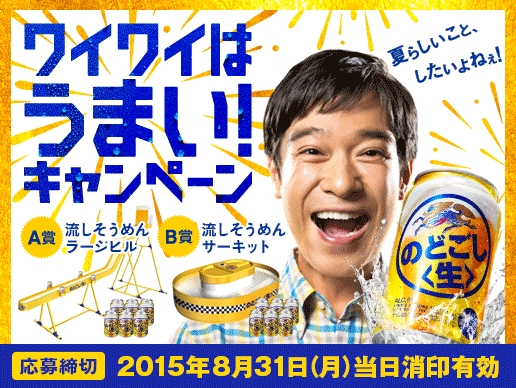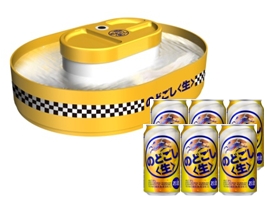 The "Wai Wai Ha, Umai Campaign" (ワイワイは、うまい!キャンペーン) additionally gives lucky participants the chance of winning their very own "Nagashi Sômen Large Hill" (流しそうめんラージヒル) or noodle circuit for at home somen pleasure.
Summary
Location: Belle Salle Akihabara (Chiyoda-ku, Sotokanda 3-12-8 Sumitomo Realty & Development Akihabara Building)
Date and Time: June 20 (Sat) 12:00 to 20:00; June 21 (Sun) 12:00 to 20:00
21 (Sunday) The flowing sômen table will not be available during the Guinness World Record attempt.
Business Hours on the 21st (Sun) are subject to change.