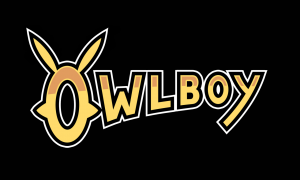 Indie game developer D-Pad Studio announced on Saturday at the 5th annual BitSummit that they will release the Japanese language version of their critically acclaimed platform-adventure game Owlboy on May 24. Kakehashi Games helped D-Pad Studio launch into the Japanese market. While the Japanese release of the game will be on Steam, Nintendo Japan confirmed on May 18 Owlboy will be included in a list of titles slated for the Nintendo Switch.
D-Pad Studio attended BitSummit for the first time this year. Around Akiba Video Game Correspondent Ryan Kirkland had the chance to speak with a few of the developers on Saturday.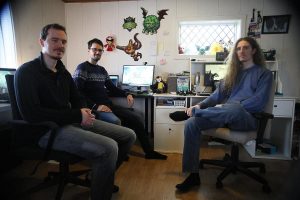 The language barrier was a big concern for the team of developers who hail from Norway, the US, and Canada. The developers "really like[d] the atmosphere" of BitSummit especially "how open it is to the public."
Though the official Japanese version will not hit screens until May 24, according to D-Pad Studio, a month after the English release of the game, Japanese fans created a Japanese language patch for the game. Currently, fans of Owlboy across the world are asking for localized version of the game in the comment section of D-Pad Studio's announcement on Steam. The Japanese is the first language for Owlboy outside of English.  
After nine years of development, Owlboy hit computer screens on November 16, 2016. At Bitsummit, D-Pad Studio emphasized the importance of art, stating that they wanted "to see the best possible interpretation of the world." Additionally, the team said that "character arcs are very important when developing a story" in reference to the multiple character arcs included in Owlboy for both playable and non-playable characters.
Owlboy is one of more than 60 indie games migrating to the Nintendo Switch. Other games include Runner3 from Choice Provisions, SteamWorld Dig 2 from Image & Form Games, Yooka Laylee from Team 17 and Playtonic Games, and Stardew Valley from Chucklefish Games and ConcernedApe among many others. These games are part of a new partnership between Nintendo and independent publishers and developers to increase the number of games available on Nintendo's newest gaming console.
Nintendo officially sponsored BitSummit this year held in Kyoto, Japan from May 20-21, 2017. The official BitSummit website states that it "is one of the largest independent-game-centric events in Japan, held in Kyoto each year." 6, 435 people visited the event last year, and nearly 450,000 viewers worldwide live streamed it.
Edit: Clarification 5/24/17