If you've ever been to Japan, chances are you have graced your lips with the sweet bliss that is melon pan.  Why melon-flavored breads, sodas, ice creams, and everything else isn't as popular outside of this small island nation is one of the great mysteries of life, like why your name looks better when a girl writes it instead of you.  Another of those mysteries is where the beloved traveling melon pan salesman has been.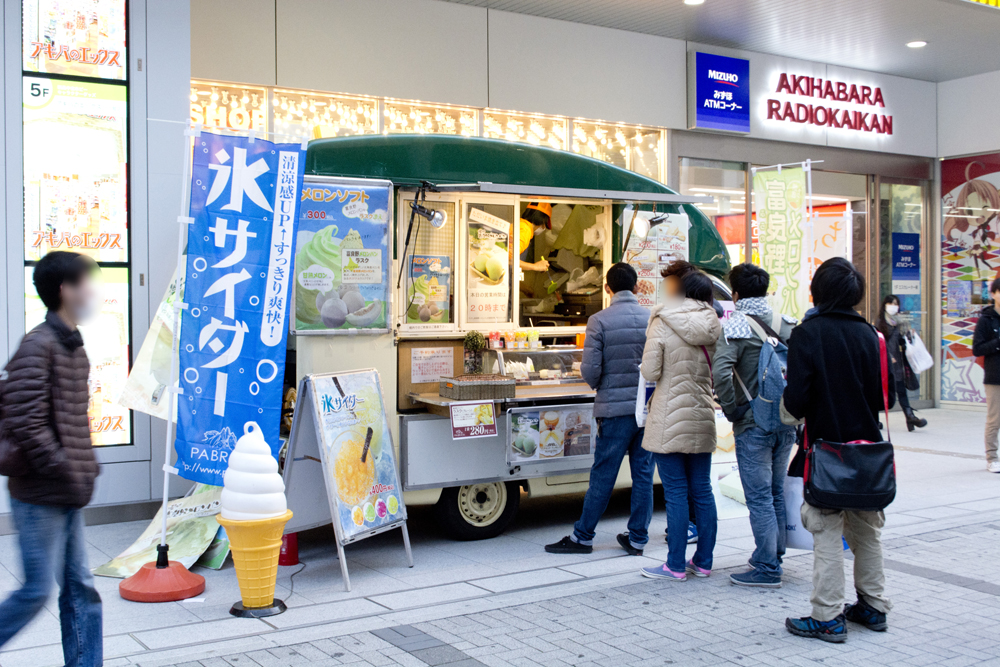 A well-known figure of Akihabara, the melon pan salesman has been noticeably gone for months on end, but has returned to us.  However, this teary-eyed reunion won't last long as they will once again sail off into the wild blue yonder after this Wednesday, the 11th.
The traveling shop is named Furano Melon Pan 「Blue Earth」, after which our planet has been named due to its truly world-changing levels of luscious, luxurious cream and cake combinations.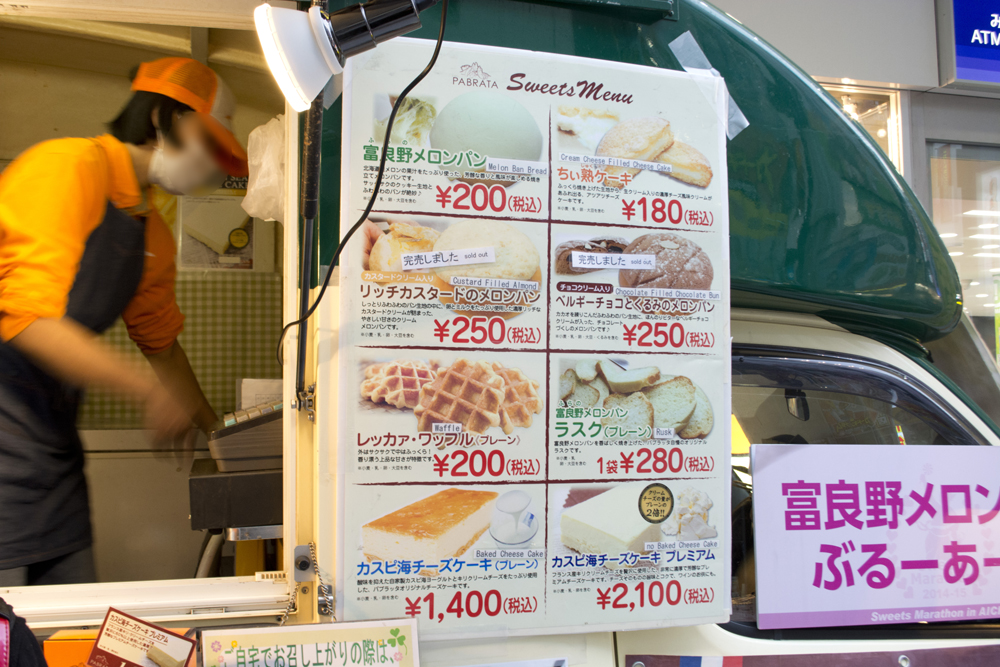 What's that you whisper in my ear?  You like to wash down your delectable delicacy with some rich cheesecake?  Have no fear, for Blue Earth knows what you want and need better than even you, and provide also cheesecakes and even waffles!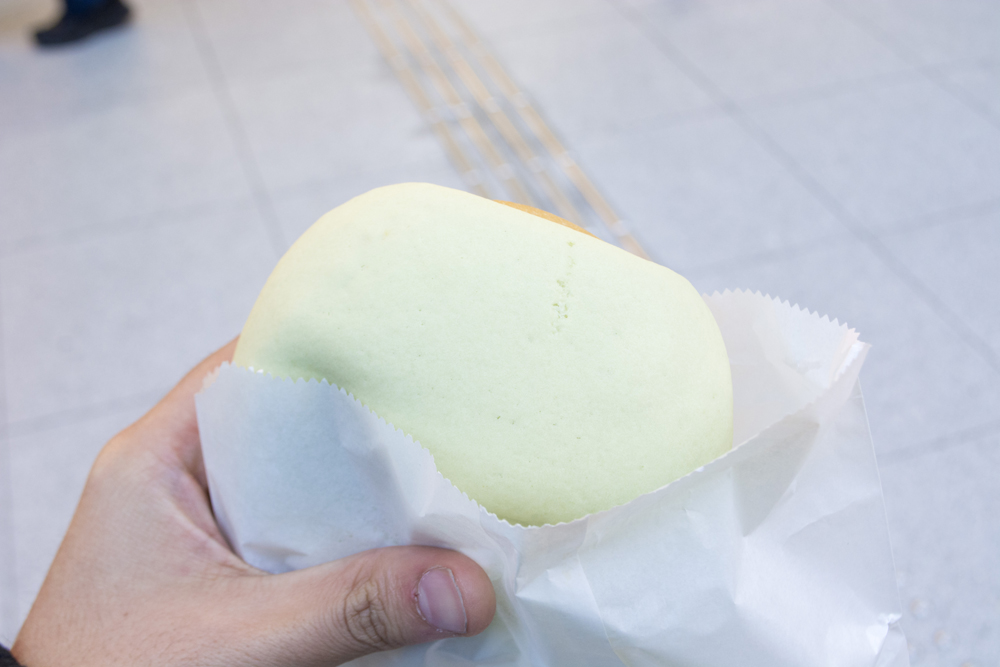 When you first bite into the bread it playfully offers some sweet, crunchy resistance, but soon relents to your advances exposing its soft, fluffy delicacies to your ravishing.  The wild popularity of this ambrosia has drawn lines of people, even amounting to a full depletion of stock at one time, so hurry to Akihabara (in front of the Radio Kaikan) soon and procure your happiness before it's gone.
For more info: http://www.kk1up.jp/archives/n10555.html