I heard you have eyes on FGO Ishtar? Well good news for you, because Nendoroid Ishtar by Good Smile Company will be on sale this October! They are open for reservations though if you can't wait to get one of yours.
According to Mesopotamian mythology, Ishtar is a goddess of love, beauty, fertility, sex, and war. FGO did a really good job in expressing them with their version of Ishtar (which is why she is so sexy) and now there is this cute little Nendoroid Ishtar! The Nendoroid has movable parts so you can change her postures as you like. On top of that, there are three different expressions; the usual confident face, the godly face when she activates her noble phantasm and the deadly loved-by-all blushing face.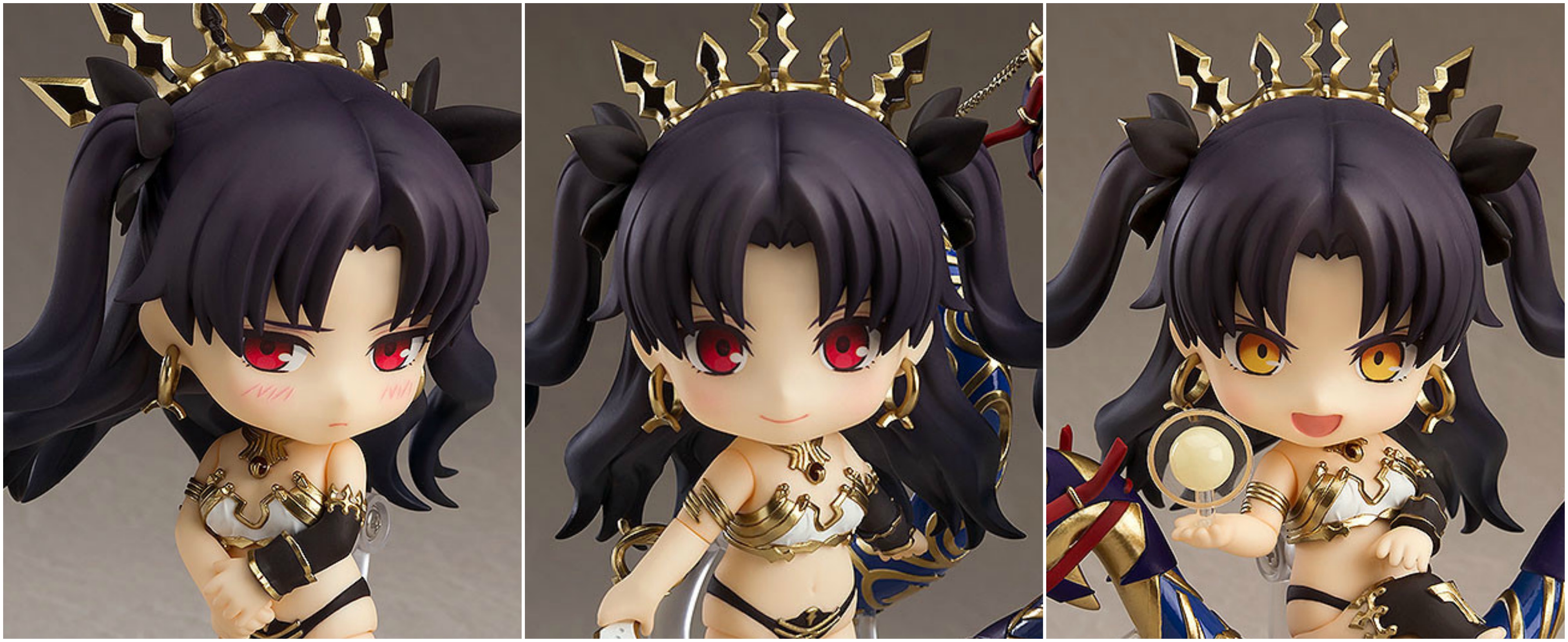 Besides, the maker also made it so that the cloth around her bobs (I mean chests) to actually feel like a real cloth rather than a plastic-hard material. Also, the skin feels awesome too! Well, it's not like I've touched one so I don't really know the difference. But who cares? She's cute. That's the only reason you need to buy her. The Nendoroid also comes in with her noble phantasm "Maanna" in which if you combined it to the effect parts, you can reproduce the attacks of each card.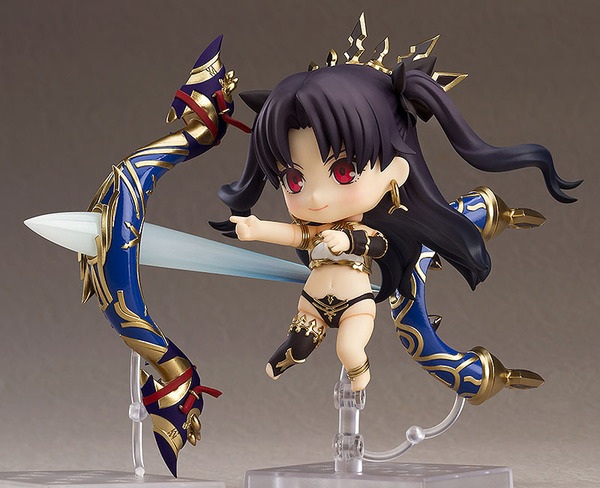 ---
Nendoroid Archer/Ishtar – Product info
Manufacturer: Good Smile Company
Product name: Nendoroid Archer/Ishtar
Title: Fate/Grand Order
Category: Nendoroid
Price: ¥6,296 + tax
Release date: October 2018
Specification: ABS & PVC, painted, movable figure, non-scale, exclusive pedestal included, total height  ≈ 100mm
Prototype production: Toytec D.T.C
©TYPE-MOON / FGO PROJECT