The eighteenth episode of Sangatsu no Lion's second season continued the battle between Shimada and Saku. While the series has always had a distinctive aesthetic, the animators really pulled out all the stops this time to create scenes that perfectly emphasized the players' struggles to win.
Age before beauty
There's no avoiding it: Saku is an old man, clinging onto his title for dear life. This episode expertly wove metaphors to express his movements, but the real star of the show is the artwork. Sharp, contrasting line drawings showed each wrinkle in unflinching detail, creating a picture of a desperate man that seemed almost Junji Ito-esque.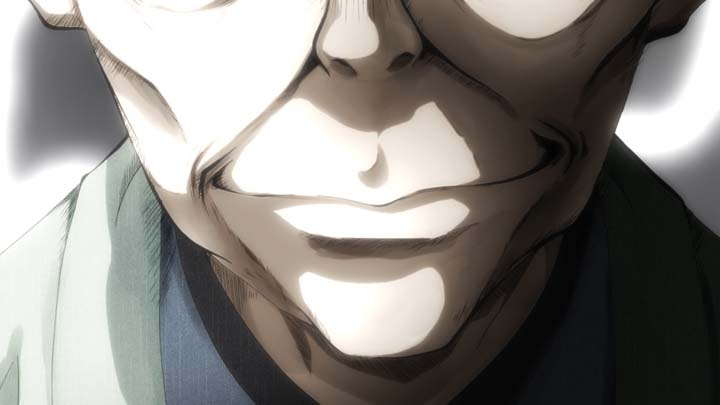 In contrast, Shimada, while no less tired, appears a lot more youthful this episode, with fewer lines on his face, particularly around the eyes. The characters' appearance speaks volumes here: after winning, Saku's wrinkles all but disappear, and his mindset completely changes, as evidenced by the brighter, more vibrant background illustrations and complete tonal shift that takes place.
A burnt field
Throughout this episode, Saku references the idea of standing in a burnt field. With all of his friends out of the shogi scene, he alone remains to shoulder everyone's burden. This field could represent many things: from his own motivation to the future of the game itself. However, later he comes to realize that even after he's gone, new talent will appear to succeed him.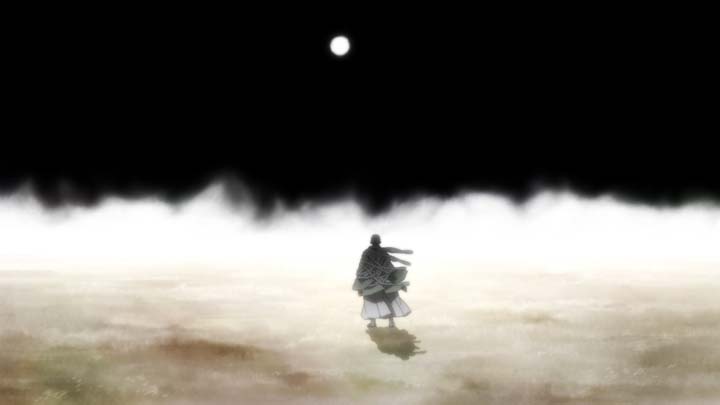 At the end of the episode, the chairman reminds him that he claims every year is his last. This shows a real passion for the game, making it unlikely he'll quit, regardless of how exhausted he feels. Of course, until now, there have been very few opponents that reappear later in the story. One exception, however, is Gotou, who made a brief appearance this episode, urging Saku to stop Shimada's progress.
Surprises all round
With Rei and Nikaido walking the crowd through each move, everyone should have a good idea of what's going on. That said, Saku was capable of making reckless, unorthodox moves that were just crazy enough to work. This fact left the two young players unsure of what was going to happen next – a key piece of information that highlights a weakness they share.
Both Rei and Nikaido have been practising hard lately, but they'll have to find ways to counter opponents that play in this unpredictable way if they hope to advance. Failure to do so was Shimada's undoing here, so you can bet they'll be studying each move repeatedly at some point in the future.
Despite the relatively slow pacing of this match, it never became boring. Between the gorgeous animation and the thought-provoking questions Saku's story brings up, this episode managed to stand out from many others this season.