It was always going to be difficult to follow the 15th episode of Sangatsu no Lion's second season. But for the return of Nikaido, this week's episode might have run out of steam early on. In fact, it came close with a lengthy and frankly bizarre scene wherein Akari explains how to cook eggs properly. Nonetheless, this episode was still worth watching for the background it provided on Souya.
Until now, the audience had assumed Souya to be hiding his deafness. To be fair, he doesn't shout it from the rooftops, but plenty of people know about it. Thankfully they respect him enough to keep it quiet.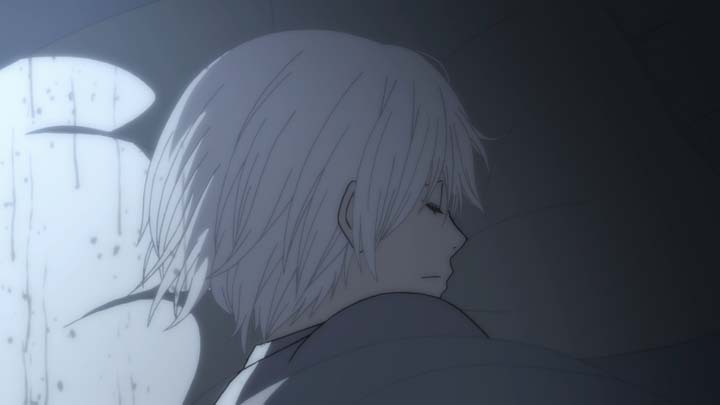 Also, it seems he enjoyed spending time with Rei. The pair are extremely similar, so perhaps they saw a little of themselves in their opponent. Souya may be a man of few words but his expressions (as ever, beautifully animated by Shaft) say it all.
Nikaido gets out of hospital and heads straight into a game.
Despite the length of his absence, his enthusiasm clearly hasn't waned a bit. He's been desperate to have a move named after him and with his surprise upset against an 8th-Dan player, he may well get his wish. Let's just hope he comes up with a better name than "the Nikaido Vaccine".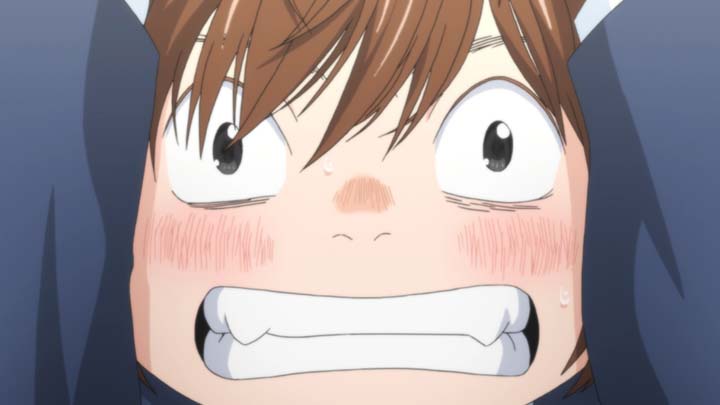 While Nikaido is often used as comic relief, he has an incredibly analytical mind.
While Rei was off hanging out with Hina, you can bet he was dreaming up strategies and counters to use against the opponents he's most worried about. More interestingly, he's probably seen the Rei/Souya game. We already know which move lost Rei the game, but if anyone can pick up on Souya's weaknesses, it's Nikaido.
So what can we expect to see when the show returns on March 3rd? Well, there's the upcoming tournament. Nikaido has a qualifying game that he's almost certain to win, and Rei will likely resume his training, invigorated by his brush with the meijin. Hina also mentioned that she'd like to visit her friend at her new school, so the stage is set for a change of scenery.
While it's unlikely that Sangatsu will turn into Silver Spoon for an episode or two, it would be nice to see a more rural setting. This show might be about shogi but more than anything else, it's built upon its trademark watercolor and pencil art style. The countryside would provide an excellent opportunity for the art team to open up and really show the audience what they're capable of.