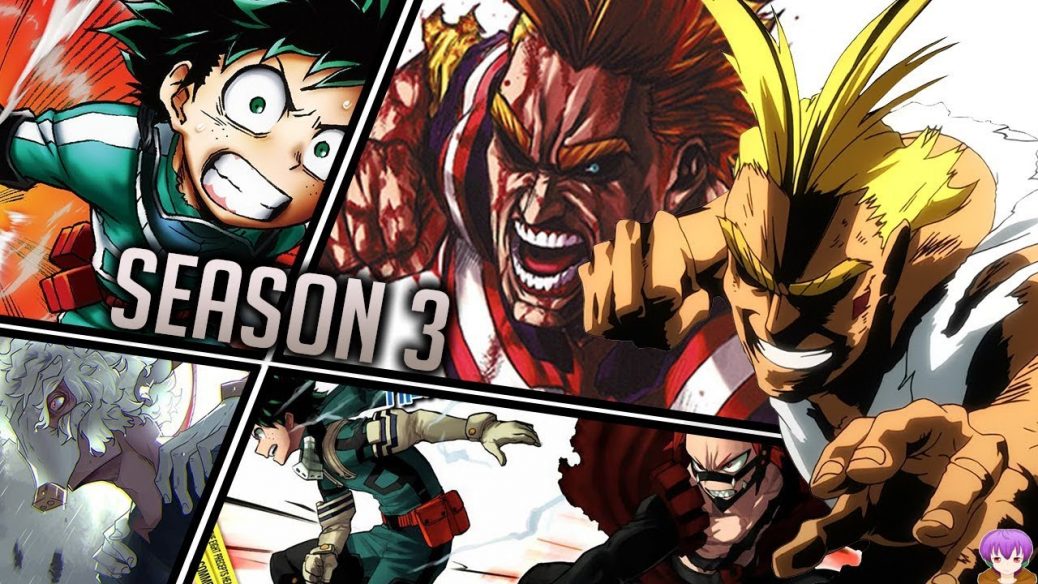 Boku no Hero Academia Season 3 was announced in the 44th issue of the 2017 Weekly Shonen Jump magazine. It will run 25 episodes in total and is set to air in Japan on April 7, 2018. The season will cover the School Trip Arc, Hideout Raid Arc and Hero Licence Exam Arc.
Hitomi Odashima is listed as an additional assistant character designer for this season of Boku no Hero Academia Season 3. At a panel for an event held in October of 2017, the staff revealed that Bones' sub-studio C will be the one handling this season. Bones' sub-studio C had previously worked on the anime's second season so that means we can expect great stuff from season 3 too.

The official YouTube channel of TOHO animation stated that Boku no Hero Academia Season 3 will start broadcasting on April 2018. It will be on air from 29 TV stations nation-wide on NipponTV and YomiuriTV every Saturday at 5:30 p.m.
---
Cast
The cast members for the characters introduced in this season of the anime are as follows:
Chisa Sagunama as Mandalay
Meiko Kawasaki as Ragdoll
Shinosuke Ogami as Tora
Serina Machiyama as Pixie-bob
Michiru Yamazaki as Kouta Izumi
Kiyotaka Furushima as Mustard
Shuhei Matsuda as Moonfish
Kousuke Takaguchi as Muscular
Daichi Endō as Twice
Tsuguo Mogami as Mr. Compress
Ryō Iwasaki as Spinner
Satoru Inoue as Magne